About Create IT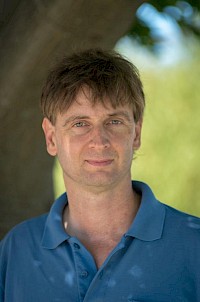 Create IT is based in Blenheim, New Zealand. Owned by Christopher Cookson, Create IT provides a wide variety of computing services and support. 
Services
Create IT originally started out providing computer sales and servicing along with software support, however has gradually shifted focus to software development. We're still happy to discuss any kind of computer issue, but don't keep spare parts on hand or sell equipment, so probably can't help with urgent repairs unless it's a software problem.
Create IT's main focus is software development including database, website, and mobile app development.
Database Development
A key technology used to store business data, drive web sites, and numerous other applications, database design can be a daunting prospect for the inexperienced. Create IT has experience working with Microsoft Access, Microsoft SQL Server and mySQL. In addition to developing both traditional desktop and web based database applications, Create IT can help with installation an maintenance of database systems either in-house or on cloud based servers.
Website Development
Create IT doesn't just build websites, we build web apps. The difference is like the difference between the Mona Lisa and a Ferrari. Both are attractive, but one is just nice to look at, while the other has functionality. For some small businesses, a 'brochure' style website may still be enough, but for many, it's way too last century. Create IT can create a modern, fast website that you can maintain yourself, that you can use to manage business processes and interactions with customers.
App Development
Most of the time, you probably don't need a mobile app, as a well designed modern website should function just as well on a mobile device as on a desktop PC, but sometimes you might need functionality that works better as a dedicated app, for example if you'll be using your app for extended periods of time to capture data with no internet connection, and need access to device specific features. If you do have requirements that fall into this category, Create IT can build dedicated mobile apps.
Digital Media
Although Create IT's main services are software development, websites and apps often need attractive imagery. We use Adobe Photoshop and Lightroom extensively ourselves, and can help with recommendations for software and hardware systems for digital media production. Create IT no longer sells parts or computer systems, however if you'd like a custom system you're welcome to have a chat about recommendations.
Clients 
A typical client is a small business that wants someone who listens to their needs and can provide good advice in a form they can understand, at a price they can afford, or a photography enthusiast who wants support with the computer and software aspects of digital photography. While this would be a typical profile, no one will be turned away because they are too big or too small.
History
Returning to Blenheim after a period of study at Canterbury University, Christopher worked in a variety of short term and seasonal jobs for several years. During this time he spent nine months working for the then Justice Department at Blenheim District Court, and developed software and training programs for staff, before the courts had their own widely deployed IT infrastructure.
In 1996 Christopher Cookson Computer Services began trading.  In 1999 the business was incorporated into Marlborough Online Limited, however the new company failed to perform to expectations. In January 2002, Christopher left Marlborough Online, and began trading as Create IT.
Share